---
Updated on August 3, 2016
United States
Dr. Aaron Rollins is the liposuction doctor to the stars, as well as, the founder of Elite Body Sculpture in Beverly Hills, Houston, Sacramento and New York. Dr. Rollins is considered a specialist in body sculpting and has performed thousands of laser liposuction procedures. Due to this, he has been featured on numerous media outlets including Good Morning America, Extra, Good Day LA as well as being featured in Europe on RTL and Nova TV. Learn more about him here: http://www.elitebodysculpture.com/dr-aaron-rollins/
Steven Teitelbaum is an Associate Clinical Professor of Plastic Surgery at the UCLA School of Medicine, President of the California Society of Plastic Surgeons, and has been in private practice in Santa Monica since 1995. He specializes exclusively in aesthetic plastic surgery. Dr. Teitelbaum received his medical education at UCLA School of Medicine and he completed his surgical residency at Harvard.
Australia
Dr Barnouti, a leading Sydney Plastic Surgeon specialises in cosmetic surgery that emphasis on producing natural beauty of the face, Breast( Breast lift and augmentation)and Body.
He has over thirteen years of surgical experience where he performed over several Thousands of surgical procedures, making him extremely experienced in the field of cosmetic surgery. He recognised for his media and literature contribution. He dedicated himself to the highest standards of the art of plastic surgery.
Dr. Mark Kohout is well renowned qualified Plastic Surgeon based in central Sydney with over 20 years experience in the cosmetic field. With his extensive training and experience patients can be assured they are in the very best and caring of surgical hands. He is specialized in breast augmentations,  revision of implants, and breast lifts (reviews and costs on the Website), female genital surgery (labioplasty and vaginoplasty) and male breast reductions (gyneacomastia) in his clinic in Sydney NSW.
Korea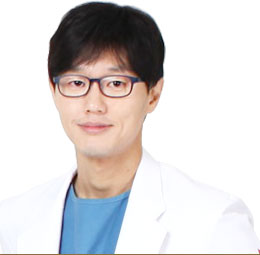 CHOI HANG SEOK is a specialized breast and eyelid surgeon from Seoul in South Korea.
Education:
1988-1990 Pre-medicine / College of Pre-medicine, The Catholic University of Korea, Seoul, Korea
1990-1994 M.D. / College of Medicine, The Catholic University of Korea, Seoul, Korea
1997-2006 M.M.S. / Graduate School, The Catholic University of Korea, Seoul, Korea
Dr. Kim Jeemyung is the Director of TLPlasticSurgery.com and a specialist in Rhinoplasty and Facial Surgery. He has more than 15 years experience. Learn more about him and all other TL Plastic Surgery Surgeons by clicking on his name.
Thailand
Dr. Tanongsak Panyawirunroj is a well known plastic surgeon in Bangkok, Thailand. Area of Specializations: Rhinoplasty/ Nose Surgery, Blepharoplasty / Eyelid Surgery, Breast Augmentation / Breast Implants, Sexual Reassignment (Sex change) Surgery
Moreover, he is also well known in body sculpturing procedure.
Dr. Thanakom Laisakul is a Plastic Surgeon from Thailand. He has more than 22 years experience. After the Medical School in 1994 he worked for a well known surgery firm in Bangkok. Later he has opened his own clinic. Dr. Laisakul is specialized in Breast Surgery, Body Contouring and Facelift. The is a ISAPS, ThSAPS and TSOPRS Member.
---